Posted:
September 2nd, 2022 |
Author:
Tim Ralphs
|
Filed under:
Beyond Words
|
Tags:
#BeyondWords
,
#craft
,
#gallery
,
#printmaking
|
No Comments »
C.A. Savage initially created the prints without any specific plan for how they would be shared. Her goal was simply to find sustained inspiration from the stories she heard each month. But as the year of printmaking neared completion, the question inevitably raised its head. What next?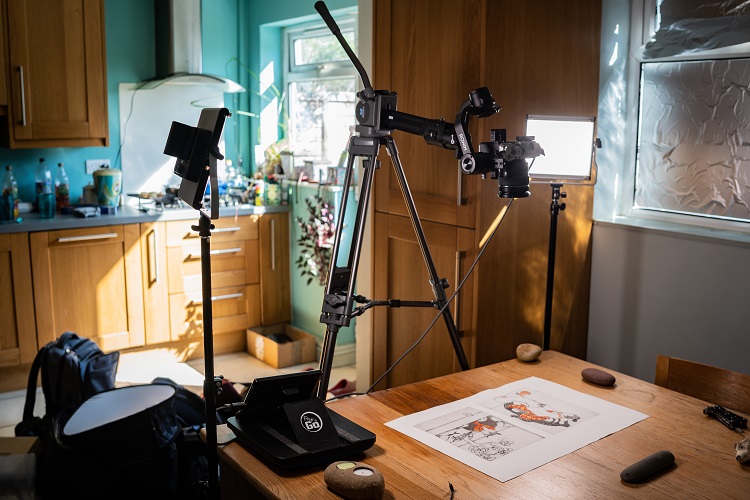 My answer – and I'm very glad that everyone came along with me on this – has been to engage with each of the original storytellers. To have them reflect, in words, the moment of the story they see expressed in the print, as well as provide context with a brief written description of the show.
As a result, each piece is a reciprocal, collaborative creation. From storytelling show, to print, to digital image, to audio, to online release.
The digital images were created by photographer @laurence__mg. I worked on combining the storytellers audio with dynamic shots of the prints, creating video shorts that highlight the textures of the collagraphy. The results of this grand collaboration will be shared online through the Autumn of 2022. The gallery will then be available as a physical installation and we hope to tour in 2023.
T. Ralphs
---